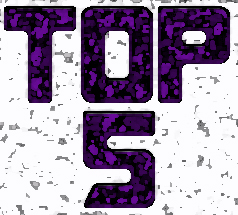 Today we continue our weekly installment highlighting the best of the patent blogosphere from the past week. If there are any patent blogs you think should be highlighted by our Top 5, please comment on this post and we'll check them out.
1) CAFC Blog: Revisiting Therasense, CAFC Finds That An Inventor's Subjective Belief That Submission of Documents Was Unnecessary May Not be Sufficient to Avoid a Showing Of Intent to Deceive – This post discusses Aventis Pharma S.A. and Sanofi-Aventis U.S. LLC v. Hospira Inc. and Apotex Inc. and shares how the CAFC  found that the patents were invalid over withheld references, and unenforceable for inequitable conduct.
2) IP Watchdog: Beware Twitter's New Patent Agreement Scheme – This post highlights and critiques Twitter's announcement that  later this year it will implement what they are calling the "Innovators Patent Agreement," which they claim will ensure that patents are only used for defensive purposes.
3) Patently-O: Supreme Court: District Courts must Review PTO Factual Findings De Novo in Cases Challenging Board Decisions – This post discusses the matter of Kappos v. Hyatt and how  the Supreme Court affirmed the Federal Circuit ruling that the patent applicant's presentation of new evidence to the district court requires that court to make de novo factual findings that consider both the new evidence and the administrative record. The post points out two major caveats in the decision.
4) Patent Docs: Marine Polymer Technologies, Inc. v. Hemcon, Inc. (Fed. Cir. 2012) (en banc) – This post provides another look at the deep division between judges taking a strict constructionist view of the patent statute (in this case, 35 U.S.C. § 152 regarding intervening rights), and another cohort of judges who are apparently willing to adopt a more outcome-determinative view of the matter.
5) The Patent Prospector: Drug Abuse – This quick post reports on Caraco v. Novo, and how the CAFC had found that Caraco lacked 'a statutory basis to assert a counterclaim.
Tags: CAFC, Caraco v. Novo, Inc., Inc. v. Hemcon, Kappos v. Hyatt, marine polymer technologies, Sanofi-Aventis U.S. LLC v. Hospira Inc., Therasense, Twitter