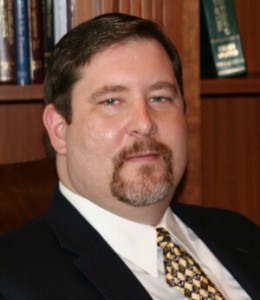 On March 28, 2013, Covidien (NYSE: COV), a leading global provider of healthcare products, won a patent infringement lawsuit against Ethicon Endo-Surgery, Inc., a Johnson & Johnson company, relating to Ethicon's Harmonic line of ultrasonic surgical products.
Before proceeding, to clear up any possible confusion for those who look to the Memorandum of Decision issued by the United States Federal District Court for the District of Connecticut, you will not see Covidien's name on the case. Tyco Healthcare Group LP and United States Surgical Corporation were the named plaintiffs. US Surgical was acquired by TYCO in 1998, and subsequently Tyco spun off Tyco Healthcare in 2007. Tyco Healthcare was later renamed Covidien.
Representing Covidien in this victory was DLA Piper, with New York partners Drew Wintringham and Frank Ryan leading a litigation team further comprised of  partner Mark Rueh and associates Erica Pascal, Matt Ganas, Airina Rodrigues and Joanna Sykes-Saavedra.
The three U.S. Patents at issue, 6,063,050, 6,468,286, and 6,682,544, are directed to ultrasonic surgical devices, which employ ultrasonic energy to cut and coagulate vessels in surgery. An ultrasonic medical device of the type in the patents in suit is described as including (1) a generator to power a transducer, (2) a transducer to convert electrical energy into ultrasonic mechanical vibrations, and (3) the surgical instrument to deliver ultrasonic energy to tissue. (See Fig. 1, '286 patent.) Ultrasonic energy vibrates a blade at the end of the instrument very rapidly such that the device cuts tissue and provides hemostasis through the generation of frictional heating between the tool and tissue. (See, e.g., Fig. 12, '050 patent.) The ultrasonic transducer is supported within the instrument's housing. The shaft and the jaw can be rotated by a rotation knob.
The devices at issue are commonly used in laparoscopic surgery in which trocars are used to pierce a patient's body and a narrow hollow tube, or "cannula," is used to provide a "working pathway" to the target surgical site. The incisions created in laparoscopic surgery are relatively small and the result is shorter hospital stays and periods of convalescence, as well as less post–operative pain and fewer wound complications than in traditional, open surgery.
The patented technology describes handles that can be used to open and close the clamp jaw. In one embodiment, the clamp jaw is closed by pulling the movable handle towards the stationary handle. When the movable handle moves towards the stationary handle, a cam mechanism advances the actuator tube toward the working end of the instrument.
A bench trial was held in two phases. Phase one was from December 3 through December 13, 2007, and then phase two was between July 9 through August 3, 2012. Ultimately, District Court Judge Janet Bond Arterton concluded that lost profits damages were not appropriate. Applying a royalty rate of 8% to $1,751,000,000 of infringing sales from April 1, 2004 to March 31, 2012 yielded royalty damages of $140,080,000. As a victorious plaintiff, Covidien was entitled to pre-judgment interest. Neither party advocated for a particular interest rate, and therefore the Court awarded prejudgment interest at the prime interest rate on the date of the decision, which was 3.25%. This yielded $36,420,800 in total interest earnings, thereby raising the total monetary award to $176,500,800.00 in damages.
Unfortunately for Covidien, a permanent injunction was not obtained. Judge Arterton determined that the infringing products are too important to be pulled from the market since they are presently being used in surgeries, which he said alone would be enough to prevent Covidien from entitlement to an injunction. He also, however, explained that  it was his opinion that there were adequate remedies at law given that the plaintiff repeatedly asked for monetary damages.
"As a global healthcare market leader, Covidien invests significant resources into creating and developing medical innovations. We are pleased that the federal court recognized our innovation in ultrasonic surgical devices, finding our patents both valid and infringed by Ethicon Endo-Surgery. We will continue to vigorously protect our innovative products, solutions and intellectual property," stated Chris Barry, President, Advanced Surgical Technologies, Covidien.
Tags: patent, Patent Litigation, patents