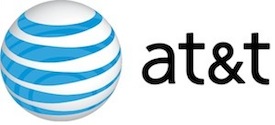 AT&T is seeking another patent on self-destructing e-mail messages. AT&T originally filed a patent application in January 2002 on this technology, which ripened into U.S. Patent No. 7,356,564. The latest patent application to publish in this family tree published on June 20, 2013 as U.S. Patent Application No. 20130159436. We profiled this back in August on IPWatchdog.com. See AT&T Seeks Patents on E-mail Self Destruct and 3D Media Content. Shortly thereafter, the United States Patent and Trademark Office issued a Non-Final Rejection of the application.
This application relates to e-mail, which virtually everyone reading will know is a messaging system used across the world to communicate information to other people. Indeed, so ubiquitous has e-mail become that it is hard to remember when electronic communications via e-mail did not exist. E-mail is so incredibly useful because it's efficient and practically instantaneous. However, a sender has almost no way to protect confidential information once it has been sent across the Internet, and we have probably all sent one or more messages without thinking things through before clicking "send." Many have also no doubt sent an e-mail by accident to someone who was not the intended recipient, which can range from a nuisance to embarrassing to completely catastrophic depending on the content.
On July 1, 2013, the World Intellectual Property Organization (WIPO) and Cornell University released the 2013 Global Innovation Index (GII 2013). This year, the United States moved up to 5th (from 10th in 2012) and the United Kingdom also moved up to 3rd (from 5th in 2012). Switzerland remained 1st, with Sweden remaining 2nd in the rankings.
The GII 2013 looked at 142 economies around the world, using 84 indicators, including the quality of top universities, availability of microfinance, venture capital deals – gauging both innovation capabilities and measurable results.
The message from the report: "Despite the economic crisis, innovation is alive and well. Research and development spending levels are surpassing 2008 levels in most countries and successful local hubs are thriving." Indeed, despite tightened budget policies, R&D expenditures have grown since 2010. The R&D expenditures of top 1,000 R&D-spending companies grew between 9 and 10 % in 2010 and 2011. A similar pattern was observed in 2012.

To paraphrase the famous quote of Ralph Waldo Emerson, if you build a better mouse-trap the world will make a beaten path to your door. Inventors and entrepreneurs frequently take this quote all too literally, thinking that if they make a better product theirs will sell and make them rich beyond their wildest dreams.
There are, of course, many different reasons why building a better mouse-trap is only the first of many steps on the road to financial freedom. There is no guarantee of financial success given by any patent office in the world. This is true even if you have a strong patent that covers a great product that enjoys robust consumer demand.
But this won't stop many inventors from attempting to patent some rather peculiar inventions. Chances are that the more peculiar the invention, the more likely the inventor is going to want the patent attorney or patent agent to work for free, or on some kind of contingency basis. If an inventor like this approaches you, even if they seem normal, do yourself a favor and just say NO!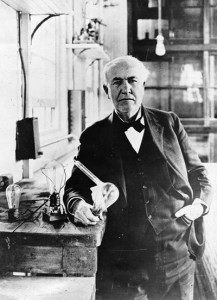 Barney J. Cassidy, General Counsel and Executive VP of Tessera, Inc. as well as PLI faculty member, recently had an op-ed article published on Politico.com. The article, entitled, "Shooting a patent straw man," challenges the notion that patent trolls and their readiness to litigate is at the root behind the recent surge of patent portfolio growth among the major tech companies.
The following was written by Gene Quinn, of IPWatchdog and Practice Center Contributor.

So you have an idea and want to get a patent? There are a number of things that you need to know about the invention and patent process that can help you focus your efforts and know what obstacles lay in front of you.
The first thing to know is that you cannot patent an idea. Many people will have great ideas, but will not be able to put that idea into a package appropriate for a patent because there is no invention, only a concept. To be sure, the idea is the all critical first step in the invention process. After you come up with the idea or concept you now need to put together a game plan on how to carry that idea through. The idea and game plan together form what the law calls conception. Conception is an important concept in patent law because in the United States it is the first person to invent that CAN ultimately receive the exclusive rights on an invention. (more…)