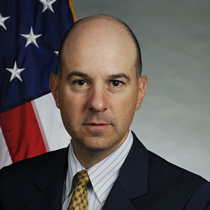 On Wednesday, March 27, 2013, the Practising Law Institute hosted the New York edition of the all-new USPTO Post-Grant Patent Trials program. This was the second of four stops across America for the program. The first stop was in Chicago on March 4, 2013. The remaining live presentations will be in San Francisco, CA, on April 15, 2013, and in Austin, TX, on April 29, 2013.
The headliner for the New York event was David Kappos, the former Under Secretary of Commerce for Intellectual Property and Director of the United States Patent and Trademark Office. Kappos, now at Cravath, Swaine & Moore, provided an overview of what has been happening at the Patent Trial and Appeals Board (PTAB). The slides were prepared by the USPTO and the presentation was originally scheduled to be delivered by Chief Judge James Smith of the PTAB, who unfortunately had to back out due to sequestration/budget matters.
Kappos ably filled in and was a fountain of useful information on the PTAB, what the Office is doing and why. He was, of course, the head of the Office at the time the America Invents Act (AIA) was passed and was intimately involved with the formulation of the Appeals rules that went into effect at the end of 2011 and the many rules packages dealing with the new post-grant trial procedures that went into effect on September 16, 2012, the one year anniversary of enactment of the AIA.