On Sept. 12, 2013, Nintendo won a patent infringement case brought at the International Trade Commission by Creative Kingdoms. The commission found that Nintendo's Wii and Wii U systems do not infringe Creative Kingdoms' patents. The commission also found that Creative Kingdoms' patents are invalid.
On April 27, 2011, the Commission instituted the investigation based on a complaint filed by Creative Kingdoms, LLC of Wakefield, Rhode Island and New Kingdoms, LLC of Nehalem, Oregon. The complaint alleged violations of Section 337 by reason of infringement of certain claims of U.S. Patent Nos. 7,500,917 ("the '917 patent"), 7,896,742 ("the '742 patent"), 7,850,527 ("the '527 patent"), and 6,761,637 (the '637 patent). The '637 patent was subsequently terminated from the investigation. On August 31, 2012, the ALJ issued a final Initial Determination (ID) finding no violation of section 337 by Nintendo.
The ALJ found that the accused products infringe sole asserted claim 24 of the '742 patent, but that the claim is invalid for failing to satisfy the enablement requirement and the written description requirement under 35 U.S.C. § 112. The ALJ found that no accused products infringe the asserted claims of the '917 patent and the '527 patent. The ALJ also found that the asserted claims of the '917 and '527 patents are invalid for failing to satisfy the enablement requirement and the written description requirement. The ALJ concluded that complainant has failed to show that a domestic industry exists in the United States that exploits the asserted patents as required by 19 U.S.C. § 1337(a)(2). The ALJ did not make a finding regarding the technical prong of the domestic industry requirement with respect to the asserted patents. The ALJ also did not making a finding with respect to anticipation and obviousness of the asserted patents.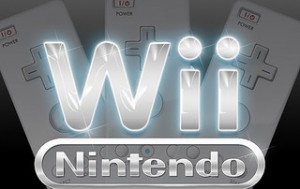 Several days ago Nintendo Co., Ltd. announced that Impulse Technology Ltd. voluntarily abandoned a patent-infringement lawsuit brought against Nintendo of America.  Impulse voluntarily dismissed the case following what Nintendo characterized as "an unfavorable decision from Judge James Gwin of the U.S. Federal District Court for the Northern District of Ohio (Eastern District) that undermined Impulse's legal arguments." In fact, Impulse Technology's patent infringement lawsuit against all of the defendants is in tatters.
The complaint, which was originally filed on November 18, 2011, alleged that Nintendo, Electronic Arts, Ubisoft, THQ, Konami Digital Entertainment, Majesco Entertainment and Namco Bandai Games America were all infringing U.S. Patent No. 5,524,637.