On Thursday, February 23, 2017, the United States Court of Appeals for the Federal Circuit granted a mandamus petition filed by Google, and ordered a Texas federal court to transfer a patent infringement case to a federal court that covers Silicon Valley, as requested by Google. See In re: Google Inc. This extraordinary remedy was delivered in the form of a non-precedential opinion authored by Chief Judge Prost and joined by Judge Lourie. Despite the Federal Circuit's designation of the decision as non-precedential, the Court should be prepared for the onslaught of mandamus petitions that will now be filed given that they have shown a willingness to step in and re-weigh transfer factors de novo.
This petition for writ of mandamus arose out of a patent infringement suit brought by Eolas Technologies, Inc. against Google and various other defendants involving U.S. Patent No. 9,195,507. On the day this lawsuit was filed against Google, Eolas also filed two related suits in the same district, accusing various Walmart and Amazon entities of infringement. The Walmart and Amazon entities, like Google, sought transfer to the Northern District of California under 28 U.S.C. § 1404(a) for convenience. Weighing the relevant transfer factors, the district court concluded that the Northern District of California was not clearly a more convenient forum than the Eastern District of Texas.
In a non-precedential opinion issued October 18, 2013, the Federal Circuit issued a decision that calls into question the overall utility of forum selection clauses in contractual relationships. In fact, Eli Lilly lost its bid to have its dispute with Genentech and City of Hope heard in the Northern District of California despite a forum selection clause in the governing contract that stated the parties would litigate any dispute in the Northern District of California. See In re Eli Lilly and Co. 
Eli Lilly petitioned for a writ of mandamus directing the United States District Court for the Northern District of California to vacate its order transferring this case to the United States District Court for the Central District of California. In its order granting Genentech's motion to transfer, the district court noted that the trial judge in the Central District of California had presided over four cases involving the same family of patents at issue. The district court further noted that another trial judge in the Northern District of California had recently transferred a case brought by one of Eli Lilly's business partners that involves the same patent and product to the Central District of California, citing the expertise the trial judge had gained through these prior lawsuits.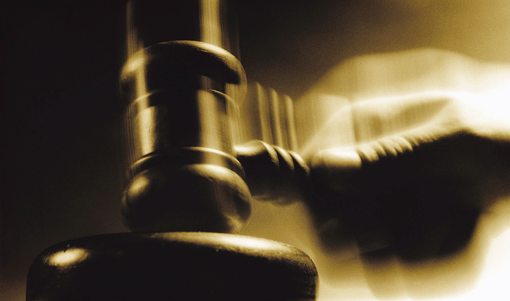 Michael J. Sacksteder, Partner at Fenwick & West, sent along this alert he wrote with colleagues Ryan J.  Marton and Guinevere Jobson.
The Federal Circuit has taken away another tool used by patent plaintiffs to keep lawsuits in the Eastern District of Texas in spite of motions to transfer by defendants. "Non-practicing entities" (known as NPEs or sometimes by a more disparaging term) often attempt to make their lawsuits "stick" in the Eastern District by incorporating in Texas and/or by establishing a "headquarters" in that district. (One of the authors has considered performing an empirical study of how many NPEs list their address as 104 E. Houston Street in Marshall, Texas. 104 E. Houston Street is located next door to the Federal courthouse in Marshall). When considering venue transfer motions, Eastern District judges had previously declined to examine whether such tactics were motivated by litigation strategy or by other considerations. A recent Federal Circuit ruling changes that.
On November 8, 2010, the Federal Circuit in In re Microsoft Corp., No. 944 (Fed. Cir. Nov. 8, 2010) granted Microsoft's petition for a writ of mandamus finding the District Court's denial of Microsoft's motion to transfer pursuant to 28 U.S.C. §1404(a). The Federal Circuit determined that the denial was a clear abuse of discretion and ordered the case to be transferred to the Western District of Washington as the more convenient forum. (more…)