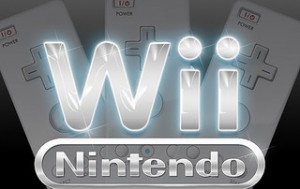 Several days ago Nintendo Co., Ltd. announced that Impulse Technology Ltd. voluntarily abandoned a patent-infringement lawsuit brought against Nintendo of America.  Impulse voluntarily dismissed the case following what Nintendo characterized as "an unfavorable decision from Judge James Gwin of the U.S. Federal District Court for the Northern District of Ohio (Eastern District) that undermined Impulse's legal arguments." In fact, Impulse Technology's patent infringement lawsuit against all of the defendants is in tatters.
The complaint, which was originally filed on November 18, 2011, alleged that Nintendo, Electronic Arts, Ubisoft, THQ, Konami Digital Entertainment, Majesco Entertainment and Namco Bandai Games America were all infringing U.S. Patent No. 5,524,637.

This week was a busy week in the patent field. With summer in full swing and the end of the month coming, many were likely on vacation or working feverishly to close out the month.  So you might have missed a thing or two.  Understandable, but we have you you covered.  Here are three things from the week you might want to know about for your practice existence, and some interesting industry news to share at the dinner table with your kids so they don't think patents are boring.
Congress Considers Weakening Design Patents in Auto Industry
The U.S. House Judiciary Subcommittee on Intellectual Property, Competition, and the Internet held a hearing August 1, 2012, on H.R. 3889, the "Promoting Automotive Repair, Trade, and Sales Act" or PARTS Act, legislation introduced by Representatives Darrell Issa (R-Calif.) and Zoe Lofgren (D-Calif.).