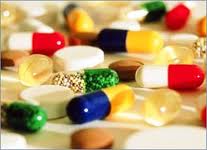 Earlier in the week, India's controller general of patents issued a decision stating that Bayer's patented cancer drug, Nexavar, may be manufactured and sold in a cheaper generic form within the country. According to Indian law, the standard that must be met in considering whether a compulsory license may be granted is whether an invention is available to the public at a "reasonably affordable price." If it is not reasonably affordable, the Indian government holds the right to promote public health and enforce a compulsory license of the patented invention.
Compulsory licenses have been granted throughout the world via the World Trade Organization's multilateral agreements (e.g. TRIPS), but they have been done so primarily in regards to HIV and AIDs drugs. India is only the second nation to grant a compulsory license for a patented cancer drug; Thailand was the first.
According to the New York Times,
The decision on Monday activates a provision of Indian law that has not been tested since the country started granting patents for drugs in 2005. The provision states that a compulsory license may be granted if an invention is not available to the public at a "reasonably affordable price."
In his decision, the patent controller, P. H. Kurian, said the paltry use of Nexavar in India clearly showed that the drug was unaffordable. He said a compulsory license could be granted because Bayer had not manufactured the drug in India and was treating only a tiny portion of Indians with liver or kidney cancer.
Bayer argued that the reasonableness of the price should reflect the development costs, not only the public's buying power. It also said a compulsory license was not necessary because an inexpensive version of Nexavar was already being sold in India by another generic company that has said it does not need to recognize Bayer's patent. Bayer has sued that company, Cipla, which is based in Mumbai, claiming patent infringement in a separate case that is pending.
Mr. Kurian rejected that argument, writing that Bayer was engaged in "two-facedness" by trying to fight Cipla's drug while using it as a defense against Natco.
If Mr. Kurian's ruling survives what is likely to be an appeal to the courts, other Western drugs might become vulnerable to compulsory licenses, because they typically cost more than many people in India can afford.
Tags: Bayer, compulsory licensing, generic pharmaceuticals, India, Patent Issues