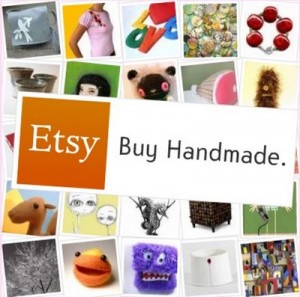 For those who haven't searched for handmade crafts online, Etsy.com is possibly the most popular online marketplace for handmade and vintage goods. Etsy Inc., a Brooklyn-bred start-up, provides users the opportunity to buy and sell crafts online. The Wall Street Journal recently reported that the company raised $40 million from their existing venture capital investors and now has an estimated value of $600 million dollars. It is of no coincidence then that a non-practicing entity waited only a week after the investment news to file a patent infringement claim against Etsy Inc.
On May 14, 2012, Unified Messaging Solutions LLC filed a patent infringement claim in Manhattan federal court. Unified Messaging Solutions LLC is the exclusive licensee of five U.S. patents which pertain to "systems and methods for storing, delivering, and managing messages". According to an article on GigaOm,
The owner of the patents, Unified Messaging Solutions LLC, appears to be a subsidiary of Acacia which has been described as "the mother of all patent trolls."

*****

The people behind Unified Messaging Solutions are the same fine Americans who have already sued Facebook, Groupon, Google, Southwest Airlines and more than a dozen other companies.
Etsy.com currently has about 875,000 active sellers and 15 million members. The site's popularity has generated around $50 million in revenue in 2011. But it is the company's success (an estimated gross of more than $525 million in sales) that has placed the start-up in the cross hairs of non-practicing entities like Unified Messaging Solutions LLC.
Tags: Etsy, patent infringement, Unified Messaging Solutions LLC