Patent law heavyweights will convene for what looks to be two very special days in New York City at PLI's 6th Annual Patent Law Institute on February 16-17th.
Chief Judge Randall Rader of the Federal Circuit will participate in an all-star dialogue panel between the bench and bar along with United States District Judge William Young and nationally-recognized expert practitioners Donald Dunner, Seth Waxman and Dean John Whealan of the George Washington University Law School.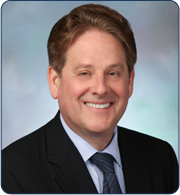 Robert Stoll, who recently retired as Commissioner for Patents at the USPTO, is slated to open the program with a PTO keynote address. Commissioner Stoll is expected to report the latest developments regarding the PTO's on-going implementation of the America Invents Act and other critical PTO developments.
Co-Chairs Scott M. Alter (Faegre Baker Daniels LLP), Douglas R. Nemec (Skadden, Arps, Slate, Meagher & Flom LLP) and John M. White (Berenato & White; Director of Patent Professional Development, Practising Law Institute) will navigate attendees through 6 exciting plenary sessions that discuss the practice impacts of recent Supreme Court and Federal Circuit decisions, AIA changes, current critical patent issues from the corporate counsel perspective, views from the District Court bench, the never-ending PTO changes and for good measure, an hour of legal ethics credit! (more…)

The following is an excerpt from an article written by Douglas Nemec (Partner at Skadden and Practice Center Contributor), and his colleagues Hope S. Yates, Devin Kothari and Gayle Denman.
Try to imagine patent litigation without discovery.  For most of us such a thing is hard to conceive.  Aside from the rare case in which a court grants a temporary restraining order or preliminary injunction request based only on the moving papers, U.S. courts simply do not grant relief for patent infringement without first allowing some discovery.  Practitioners outside the U.S. may question whether discovery is really necessary, but that point is seldom debated in the U.S.  Rather, the ongoing debate in U.S. federal practice revolves around how to make the discovery process maximally efficient without sacrificing its very purpose – the discovery of evidence.  After all, the great struggle in every patent litigation is balancing the fact that discovery is by far the most expensive part of the process with the fact that the vast majority of cases settle during the course of discovery, as a result of facts revealed through discovery.
Reasoned debate has yielded the Federal Rules of Civil Procedure, an ever-evolving set of rules governing discovery (and all other procedure) in the U.S. district courts.  Supplementing the rules is an enormous body of case law interpreting and applying the Federal Rules, as well as other procedural rules and concepts.  The existence of the Federal Rules will not be news to any reader of this article.  Yet many of the rules are underutilized or neglected entirely, particularly in evolving areas such as electronic (e-) discovery.  Many practitioners, moreover, take a formulaic approach to discovery that saves expense in the short run but ultimately leads to inefficiency and exposes them to a plethora of dangers that advance planning and adherence to the prescriptions of the Federal Rules would otherwise eradicate.  The purpose of this article is first to propose alternatives to certain inefficient discovery practices, and second to cast new light on various procedural rules and principles that practitioners can employ to enhance the effectiveness and efficiency of discovery. (more…)