Patent law heavyweights will convene for what looks to be two very special days in New York City at PLI's 6th Annual Patent Law Institute on February 16-17th.
Chief Judge Randall Rader of the Federal Circuit will participate in an all-star dialogue panel between the bench and bar along with United States District Judge William Young and nationally-recognized expert practitioners Donald Dunner, Seth Waxman and Dean John Whealan of the George Washington University Law School.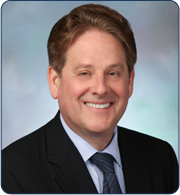 Robert Stoll, who recently retired as Commissioner for Patents at the USPTO, is slated to open the program with a PTO keynote address. Commissioner Stoll is expected to report the latest developments regarding the PTO's on-going implementation of the America Invents Act and other critical PTO developments.
Co-Chairs Scott M. Alter (Faegre Baker Daniels LLP), Douglas R. Nemec (Skadden, Arps, Slate, Meagher & Flom LLP) and John M. White (Berenato & White; Director of Patent Professional Development, Practising Law Institute) will navigate attendees through 6 exciting plenary sessions that discuss the practice impacts of recent Supreme Court and Federal Circuit decisions, AIA changes, current critical patent issues from the corporate counsel perspective, views from the District Court bench, the never-ending PTO changes and for good measure, an hour of legal ethics credit! (more…)

The following post comes from Scott A. McKeown, partner at Oblon Spivak, Practice Center Contributor and writer for Patents Post Grant
I.  The Multi-Purpose Litigation Tool
The initiation of patent reexamination for patents subject to concurrent litigation can provide strategic benefits independent of the ultimate outcome of the reexamination. These litigation inspired applications of patent reexamination can be thought of as falling into one of two categories, namely, pre-trial maneuvers or post-trial, damage control.
Pre-trial Maneuvers are those patent reexaminations initiated to potentially enhance a defendant's battle in the district court.  For example, patent reexamination may be sought as vehicle to stay a district court litigation. Still other defendants initiate patent reexamination concurrent with litigation as a mechanism to leverage more acceptable settlement terms, provide additional prosecution history for claim construction, avoid injunctive relief, demonstrate the materiality of a reference subject to an inequitable conduct defense, or establish objectively reasonable behavior for use in preventing a post-complaint willfulness finding. (more…)
Scott Daniels, partner at Westerman, Hattori, Daniels & Adrian LLP and Practice Center Contributor, sent along his analysis on the recent District Court decision, Plumley v. Mockett.  In a decision that may surprise many,  the District Court held that the accused infringer may use reexamination to obtain summary judgment of no willful infringement.  According to Daniels, "the first goal of a third party requesting reexamination is to
 invalidate the patent claims.  But even if the Patent Office confirms 
the validity of the claims, the reexamination may significantly benefit
 the requester on other issues, such as claim construction,  infringement, 
and inequitable conduct."
Below is Scott Daniels' analysis…
A party accused of patent infringement requests reexamination at the PTO to attack the patent as being anticipated or obvious in view of a prior art patent or printed publication.  An accused infringer, however, may also achieve other less obvious goals by seeking reexamination, such as creating an estoppel, creating a disclaimer limiting claim scope, or establishing the materiality of a prior art reference for an inequitable conduct defense.  Or, as in Plumley v. Mockett, the accused infringer may use reexamination to obtain summary judgment of no willful infringement.  2010 U.S. Dist. LEXIS 57254 (C.D. Cal. May 26, 2010). (more…)
Scott M. Daniels, partner at Westerman Hattori Daniels & Adrian, LLP, writes for Reeaxamination Alert, a blog that focuses primarily on post-patent grant issues.  Mr. Daniels has agreed to provide us with a weekly feature on Reexamination Requests.  Here is his first installment….
Reexamination Requests Filed the Week of May 31st
(June 9, 2010)
Reexamination requests are typically reported in the Official Gazette approximately three months after filing. Such a delay in reporting requests, particularly for requests that involve copending District Court litigation, is too long. We therefore report new ex parte and inter partes reexamination requests filed electronically the previous week as they appear on the Patent Office PAIR system.
Some reexamination requests are still filed by paper.  Because of the time required for the Patent Office to review such paper requests before posting on PAIR, our report may come three weeks after filing.  The information available from the Patent Office may be incomplete in a few cases because not all the reexamination request papers have yet been posted on PAIR.  There may also be gaps in the Patent Office docket numbers listed because, for any of various reasons, a reexamination request has been assigned a docket number but is not ready for posting.
The following inter partes requests were made: (more…)