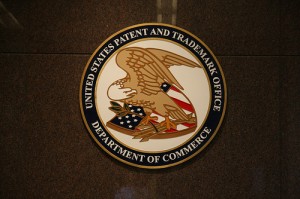 Welcome back to the Post-Grant USPTO Proceedings Seminar live blog! This morning's panel is entitled Patent Reexamination Practice and Evolution – USPTO Perspective. Our featured panelist is Brian Hanlon, Director of the Office of Patent Legal Administration, United States Patent and Trademark Office. Below are some the highlights:
Revision of Standard for Granting an Inter Partes Reexamination Request: the final rule implements the part of Section 6 of the AIA directed to inter partes reexamination. Inter partes reexamination will be replaced by inter partes review. The reasonable likelihood standard is different from the substantial new question standard. It doesn't require that the requester establish a prima facie case, and the reasonable likelihood standard doesn't apply to ex parte reexaminations either.
Miscellaneous Post Patent Provisions Rule Package: The comment period closes March 5, 2012. The office has an obligation to make sure the reexamination isn't being filed by someone who shouldn't be filing it. This notice of propose rulemaking implements the estoppel provisions of sections 6(a) and 6(d), which bar a 3rd party requester from filing or maintaining an ex parte reexamination after a final decision has issued in a post grant or inter partes review on the same patent that was requested by the same 3rd party.
Supplemental Examination and Revisions of Reexamination Fees: Only a patent owner may request supplemental examination of a patent to "consider, reconsider, or correct information" believed to be relevant to the patent. There is no 3rd party participation permitted at all. Supplemental exam has 2 parts – the supplemental exam itself and the supplemental reexamination portion. "Information" that forms the basis of the request is not limited to patents and printed publications. Within 3 months from the filing date of the request, the Office must decide whether any of the items of information filed with the request raises a substantial new question of patentability.
We'll be back after the break with more from the Post-Grant USPTO Proceedings Seminar!