The "Internet of Things" is a concept that just a few years ago seemed like science fiction, but today seems to be an impending science reality that promises to change the way that we are connected to and use information.
The speedy evolution of the"Internet of Things" ("IoT") is why the phrase is frequently called a concept, but it really is much more than that. IoT is used to describe the not-too-distant future where ordinary, everyday objects are connected to the Internet. That means that those objects, which can range from wearable devices to washing machines to lamps and coffee makers, will not only be able to relate to the user, but will be able to relate to one another and act in unison.
As with any technology market predicted to rapidly grow, there has been a lot of innovation from a variety of leading technology companies, including IBM, Apple, Google, Samsung, Intel, Qualcomm, Texas Instruments and many more. There have also been many exciting innovations from both individuals and start-up companies. Of course, patents can be found whenever there is a technology revolution, and connecting the world through both traditionally high-tech and low-tech devices is absolutely a revolution. But it is a revolution where the technical magic, such as it is, will come in the form of software.
There are significant hurdles to doing business in China. But with a population over 1.4 billion people, the Chinese marketplace is one that rightfully attracts attention from those interested in doing business abroad.
If your business does not quality as a "small entity" at the USPTO, then you absolutely should be doing business in China. But if you own a truly small business or start-up company, you almost certainly do not have the resources necessary to be doing business in China in a proper and responsible way. Where the threshold is between too small for China and too big not to be doing business in China is hard to say, but it is fair to say that all businesses of all sizes should at least investigate the realities of doing business in China and have a China strategy in place.
Cisco Systems, Inc. of San Jose, CA, is a corporation that is heavily involved with designing and manufacturing networking equipment along with other information technologies. A new inventory of products for Cisco's Unified Computing System server business has many speculating that the company is trying to build a stronger base in enterprise server computing solutions. Cisco is seeking to develop systems for modernizing various areas of our country's infrastructure, including a smart system called Connected Rail with applications for railroad transportation. The corporation has also recently announced an expansion of its partnership with open source developer Red Hat for development of the OpenStack system for deploying private cloud services.
In 2013, the company's 885 patents issued by the U.S. Patent and Trademark Office placed it 40th among all patenting entities for that year. Occasionally, we look at applications filed and patents issued for these top patenting companies, and as with any look at Cisco, you will find that research and development operations are still strong this year. Many of Cisco's recent inventions have focuses on technologies for online meetings and teleconferencing for long-distance business conversations.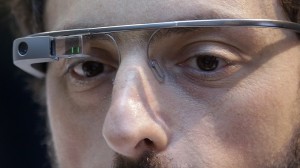 Two weeks ago Google quietly obtained a patent that might lead you to wonder whether it could revolutionize online ranking systems, making Internet reviews more accurate and meaningful. Of course, this invention was overshadowed by the published Google application titled Optical Display System and Method with Virtual Image Contrast Control, which relates to Google glasses. See U.S. Patent Application No. 20130063486. But Google glasses merely relate to a wearable optical display that resembles a pair of glass lenses resting on a user's face.
Nevertheless, notwithstanding the cool factor presented by Google glasses, the much cooler and more relevant innovation embodied in U.S. Patent No. 8,396,879 relates to a method of ranking authors and their content in the same framework. I know, far less cool factor, but it could potentially create a completely new ranking system for user comments that helps users distinguish good reviews from bad ones. If Google can pull that off, it would solve so many problems now experienced by companies plagued by hostile, unfair, mean-spirited, damaging reviews. It could also provide a solution for those of us who genuinely want to know what we are going to get or what we might experience.