Since the United States Supreme Court issued its decision in Alice v. CLS Bank, I have been arguing that the decision would have far reaching implications for software patents. Initially, many were skeptical, and surprisingly many still are, even with the Patent Office issuing Alice rejections like they are candy at Halloween, with the Federal Circuit invalidating software claims in case after case citing Alice, and with the PTAB likewise finding software patent claims of all types invalid. There is no doubt that things are different and a great many issued software patents and pending software applications will be worthless. Sure, moving forward, we have ideas about what needs to be in the disclosure, but you cannot add new matter to an application or issued patent, and software patents are now all about the technical disclosure.
Against this backdrop of disbelief and denial, I spoke with Professor Mark Lemley on August 28, 2014. Lemley shares my view, for the most part. I published our entire interview on IPWatchdog.com, The Ramifications of Alice: A Conversation with Mark Lemley. What follows are some of the highlights of our conversation.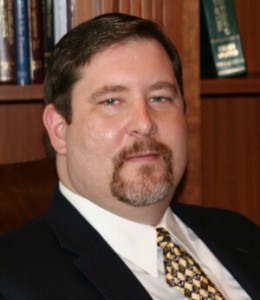 On September 20, 2013, Counsyl, Inc. filed a declaratory judgment complaint in the United States District Court for the Northern District of California against Myriad Genetics, Inc. Counsyl is represented by Daralyn Durie and Mark Lemley of Durie Tangri. Lemley is also a Professor of Law at Stanford University.
Counsyl seeks a declaration that claims from eight Myriad patents are invalid and not infringed. Further, Counsyl seeks their attorneys' fees because they assert that this is an exceptional case because Myriad is enforcing its patent portfolio despite losing on "certain claims" in these patents in the Supreme Court decision in Association for Molecular Pathology v. Myriad Genetics.
The problem with Counsyl's declaratory judgment action is that they do not seem to have any contact with Myriad, but they claim that "[t]here is a definite, concrete, real and substantial controversy between Counsyl and Myriad of sufficient immediacy to warrant the issuance of a declaratory judgment.…" However, there are no facts in the filing that show anything other than suspicion that Myriad may at some time sue Counsyl because Myriad has stated that they aggressively intend to assert rights to the patents they own. This type of nebulous, generalized fear is not usually sufficient to support declaratory judgment jurisdiction.
The following was sent in by Gene Quinn, of IPWatchdog and Practice Center Contributor.

Yesterday, the United States Supreme Court granted certiorari in Microsoft Corporation v. i4i Limited Partnership, with Chief Justice John Roberts taking no part in the decision or petition. The Supreme Court did not request the views of the Solicitor General, choosing rather to accept the matter with no input from the United States government.  The decision to grant cert. comes only days after the United States Patent and Trademark Office refused to grant reexamination of the patent in question.
Microsoft had filed an ex parte reexamination request on the patent in question, US Patent No. 5,787,449. The '449 patent exited reexamination unchanged. Microsoft then filed a second ex parte reexamination request, and it is this second request that was denied by the Patent Office on Wednesday, November 24, 2010. The denial of this second request means that the Patent Office did not believe there to be a substantial new question of patentability. (more…)