Patent law heavyweights will convene for what looks to be two very special days in New York City at PLI's 6th Annual Patent Law Institute on February 16-17th.
Chief Judge Randall Rader of the Federal Circuit will participate in an all-star dialogue panel between the bench and bar along with United States District Judge William Young and nationally-recognized expert practitioners Donald Dunner, Seth Waxman and Dean John Whealan of the George Washington University Law School.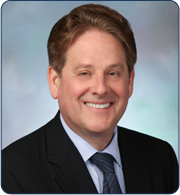 Robert Stoll, who recently retired as Commissioner for Patents at the USPTO, is slated to open the program with a PTO keynote address. Commissioner Stoll is expected to report the latest developments regarding the PTO's on-going implementation of the America Invents Act and other critical PTO developments.
Co-Chairs Scott M. Alter (Faegre Baker Daniels LLP), Douglas R. Nemec (Skadden, Arps, Slate, Meagher & Flom LLP) and John M. White (Berenato & White; Director of Patent Professional Development, Practising Law Institute) will navigate attendees through 6 exciting plenary sessions that discuss the practice impacts of recent Supreme Court and Federal Circuit decisions, AIA changes, current critical patent issues from the corporate counsel perspective, views from the District Court bench, the never-ending PTO changes and for good measure, an hour of legal ethics credit! (more…)
I recently asked Thomas Creel, of Thomas L. Creel P.C., former patent law professor for 20 years at Columbia University Law School, that with all the latest developments in the patent community including the rebirth of patent reform, the recent court cases regarding what is patentable subject matter and the proposed changes in PTO procedures, what are the top 10 areas of interest for Patent  Practioners right now?  Here is what he had to say….
1.  Economy – There's been a lot of talk about how the economy has and is changing the practice of law, particularly in private practice. For example, new billings methods have been proposed to replace the hourly billing traditional system. Have there been discernable economic and structural changes which have affected the patent practitioner, and how are they likely in the future to affect him or her?  For example, what is the future of the big boutique law firms (such as Finnegan, Henderson; Kenyon & Kenyon; Fitzpatrick, Cella, etc.) vs. the IP sections of large general firms?  How about large corporations- has the economy affected the filing of patent applications or the handling of litigation?  Another aspect of this might be what the average charge is for prosecution, litigation, licensing, etc. (more…)