The Federal Court of Australia issued a ruling recently that is directly opposite to the ruling rendered by the United States Supreme Court relative to gene patents. In Yvonne D'Arcy v. Myriad Genetics, Inc., the Federal Court of Australia ruled that Myriad's claims to isolated DNA are patentable under the laws of Australia. That is the ruling the U.S. Supreme Court should have reached in Association of Molecular Pathology v. Myriad Genetics. As the patent eligibility laws of the U.S. become increasingly inhospitable to high-tech innovative businesses, we can expect more job losses and worse news for the U.S. economy on the horizon.
Particularly interesting is that the Federal Court of Australia went out of their way to question the reasoning of the United States Supreme Court, and say that it is exceptionally difficult to reconcile Diamond v. Chakrabarty with AMP v. Myriad Genetics. I have previously written that AMP v. Myriad Genetics overrules the fundamental holding in Chakrabarty, with many disagreeing. I feel certain that my reading is correct, and the Federal Court of Australia agreed.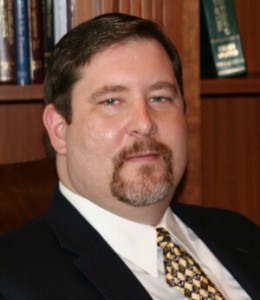 On September 20, 2013, Counsyl, Inc. filed a declaratory judgment complaint in the United States District Court for the Northern District of California against Myriad Genetics, Inc. Counsyl is represented by Daralyn Durie and Mark Lemley of Durie Tangri. Lemley is also a Professor of Law at Stanford University.
Counsyl seeks a declaration that claims from eight Myriad patents are invalid and not infringed. Further, Counsyl seeks their attorneys' fees because they assert that this is an exceptional case because Myriad is enforcing its patent portfolio despite losing on "certain claims" in these patents in the Supreme Court decision in Association for Molecular Pathology v. Myriad Genetics.
The problem with Counsyl's declaratory judgment action is that they do not seem to have any contact with Myriad, but they claim that "[t]here is a definite, concrete, real and substantial controversy between Counsyl and Myriad of sufficient immediacy to warrant the issuance of a declaratory judgment.…" However, there are no facts in the filing that show anything other than suspicion that Myriad may at some time sue Counsyl because Myriad has stated that they aggressively intend to assert rights to the patents they own. This type of nebulous, generalized fear is not usually sufficient to support declaratory judgment jurisdiction.

Today's guest post comes from Michael J. Shuster, Ph.D. (a partner in Fenwick & West's Intellectual Property group and co-chair of  the lifes sciences group) and Pauline Farmer-Koppenol (associate in Fenwick & West's intellectual property group).
Protecting inventions in personalized medicine with patents is essential to making the investment in research and development of those inventions worthwhile.  Absent meaningful patent protection, however, companies will be less likely to pursue such innovation since there is nothing to prevent competitors from free-

riding on the back of the many hours and millions of dollars expended by the innovator company.
Personalized medicine diagnostics can produce meaningful improvements in patient outcome and medical economics.  Diagnostic innovations developed by University of California Professors Dan Pinkel and Joe Gray allowed for the first time sensitive and accurate measures of gene amplifications in breast cancer patient biopsies. This allows physicians to determine whether Herceptin® (trastuzumab) treatment is likely to improve the patient's outcome because only tumors with the amplification respond to Herceptin®.  Pinkel and Gray's remarkable invention was exclusively licensed to Abbot Laboratories which devoted years of effort and millions of dollars to bring this innovation to market.  Considering the cost of a full course of treatment with Herceptin®, approximately $70,000, the development of the HER2/neu amplification diagnostic test is valuable not only in minimizing the use of an expensive treatment for patients for whom it is unlikely to provide benefit, but it also helps patients by not wasting valuable time pursuing a treatment that is unlikely to be beneficial. (more…)