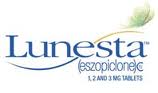 On September 26, 2013, the United States Court of Appeals for the Federal Circuit issued a panel decision in Sunovion Pharmaceuticals v. Teva Pharmaceuticals USA et al.
Sunovion appealed from the decision of the United States District Court for the District of New Jersey granting summary judgment that Dr. Reddy's Laboratories, Ltd. and Dr. Reddy's Laboratories, Inc. (collectively "Reddy") do not infringe claims 1, 2, and 8 of Sunovion's U.S. Patent 6,444,673 (the "'673 patent"). The Federal Circuit panel, per Judge Lourie, with Judges Schall and Reyna joining in the decision, concluded that, although the district court did not err in construing the asserted claims, Sunovion was entitled to a judgment of infringement as a matter of law under 35 U.S.C. § 271(e)(2)(A).
Sunovion owns the rights to the '673 patent, which is directed to pharmaceutical compositions of the single-enantiomer drug eszopiclone, the active ingredient in the chiral drug marketed as a sleep medication under the brand name LUNESTA®. Pursuant to 21 U.S.C. § 355(b)(1), the '673 patent is listed as referenced to LUNESTA® in the FDA's Approved Drug Products with Therapeutic Equivalence Evaluations publication (commonly known as the "Orange Book"). During the second quarter of 2013 alone, LUNESTA® had sales of nearly $200 million.
The dispute started when Reddy submitted an Abbreviated New Drug Application ("ANDA") to the FDA, which included a so-called paragraph IV certification with respect to the '673 patent under the Hatch-Waxman Act, 21 U.S.C. § 355(j)(2)(A)(vii)(IV), seeking approval to manufacture, use, and sell 1 mg, 2 mg, and 3 mg eszopiclone tablets as generic versions of Lunesta® prior to the expiration of the '673 patent. As the Hatch-Waxman Act allows Sunovion to do, they then initiated a patent infringement lawsuit, asserting that Reddy's ANDA submission constituted an act of infringement of claims 1, 2, and 8 of the '673 patent according to 35 U.S.C. § 271(e)(2)(A).

We are pleased to share the latest from our friends at PatentDocs.org, the Biotech and Pharma Patent Law and News Blog. The authors, Donald Zuhn and Kevin Noonan, are partners at McDonnell Boehnen Hulbert & Berghoff, LLP, and contribute to Patent Docs on a daily basis. Today's post comes from Patent Docs' fifth annual list of the top biotech/pharma patent stories covered by Patent Docs in 2011. These stories were selected based on their potential to have the greatest impact on biotech/pharma patent practitioners and applicants.
Below is the post that covers the stories ranked numbers 12- 10. For access to the entire list of the top biotech/pharma stories of the past year, click here. (more…)