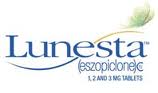 On September 26, 2013, the United States Court of Appeals for the Federal Circuit issued a panel decision in Sunovion Pharmaceuticals v. Teva Pharmaceuticals USA et al.
Sunovion appealed from the decision of the United States District Court for the District of New Jersey granting summary judgment that Dr. Reddy's Laboratories, Ltd. and Dr. Reddy's Laboratories, Inc. (collectively "Reddy") do not infringe claims 1, 2, and 8 of Sunovion's U.S. Patent 6,444,673 (the "'673 patent"). The Federal Circuit panel, per Judge Lourie, with Judges Schall and Reyna joining in the decision, concluded that, although the district court did not err in construing the asserted claims, Sunovion was entitled to a judgment of infringement as a matter of law under 35 U.S.C. § 271(e)(2)(A).
Sunovion owns the rights to the '673 patent, which is directed to pharmaceutical compositions of the single-enantiomer drug eszopiclone, the active ingredient in the chiral drug marketed as a sleep medication under the brand name LUNESTA®. Pursuant to 21 U.S.C. § 355(b)(1), the '673 patent is listed as referenced to LUNESTA® in the FDA's Approved Drug Products with Therapeutic Equivalence Evaluations publication (commonly known as the "Orange Book"). During the second quarter of 2013 alone, LUNESTA® had sales of nearly $200 million.
The dispute started when Reddy submitted an Abbreviated New Drug Application ("ANDA") to the FDA, which included a so-called paragraph IV certification with respect to the '673 patent under the Hatch-Waxman Act, 21 U.S.C. § 355(j)(2)(A)(vii)(IV), seeking approval to manufacture, use, and sell 1 mg, 2 mg, and 3 mg eszopiclone tablets as generic versions of Lunesta® prior to the expiration of the '673 patent. As the Hatch-Waxman Act allows Sunovion to do, they then initiated a patent infringement lawsuit, asserting that Reddy's ANDA submission constituted an act of infringement of claims 1, 2, and 8 of the '673 patent according to 35 U.S.C. § 271(e)(2)(A).
The following article comes from Courtenay C. Brinckerhoff, Partner at Foley & Lardner and writer of PharmaPatents Blog. 
It has been a while since I've taken an in-depth look at the first-to-file provisions of the America Invents Act. This interesting fact pattern comes from Andrea Levesque, IP Counsel at ARC Energy, and relates to the interference provisions that survive the general March 16, 2013 effective date of the first-to-file provisions.
The March 16, 2013 Effective Date
As I wrote previously, one of the more complex aspects of the America Invents Act relates to the effective date and applicability of the first-to-file provisions of new 35 USC § 102. As a general rule, applications with any claim that has an effective filing date on or after March 16, 2013 will be subject to the new version of § 102. On the other hand, applications with any claim that has an earlier effective filing date still will be subject to the current versions of 35 USC §§ 102(g), 135 and 291: (more…)