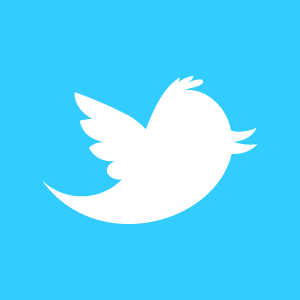 Tech companies' battles over patent portfolios have become the new norm in patent litigation. Yahoo sued Facebook over the alleged infringement of 10 patents, Oracle and Google are battling over operating system patents, Apple and Samsung have patent litigation in 10 countries simultaneously, and Microsoft just purchased 800 patents from AOL for over $1.1 billion dollars. We have previously reported on the growing use of patents as more than just defensive tools. But last week, Twitter announced it would not participate in such litigation.
Twitter's Innovator's Patent Agreement proposes that if a patent is assigned to Twitter, Twitter promises it won't use that patent to sue anyone, except for defensive purposes or unless the engineers grant permission to the company to do so. According to Twitter's announcement,
The IPA is a new way to do patent assignment that keeps control in the hands of engineers and designers. It is a commitment from Twitter to our employees that patents can only be used for defensive purposes. We will not use the patents from employees' inventions in offensive litigation without their permission. What's more, this control flows with the patents, so if we sold them to others, they could only use them as the inventor intended.

This is a significant departure from the current state of affairs in the industry. Typically, engineers and designers sign an agreement with their company that irrevocably gives that company any patents filed related to the employee's work. The company then has control over the patents and can use them however they want, which may include selling them to others who can also use them however they want. With the IPA, employees can be assured that their patents will be used only as a shield rather than as a weapon.
Twitter's proposed patent litigation model has received support as well as criticism. Supporters applaud Twitter for actively promoting creativity and innovation via its promise to not actively pursue legal recourse. Such a business model also reduces the amount of money spent by the company for litigation. Critics, including frequent PLI speaker Mark Radcliffe, on the other hand, question whether Twitter made a wise decision considering they could end up needing to pursue patent infringement litigation in the future. By granting technology engineers with the right to veto a legal action, Twitter would essentially be granting the power to make legal decisions to non-lawyers. Meanwhile Twitter's plan gets implemented, the patent wars will rage on in courts all over the world. Time will tell what impact Twitter's stance will have on patent litigation.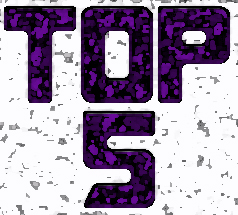 Today we continue our weekly installment highlighting the best of the patent blogosphere from the past week. If there are any patent blogs you think should be highlighted by our Top 5, please comment on this post and we'll check them out.
1) CAFC Blog: Revisiting Therasense, CAFC Finds That An Inventor's Subjective Belief That Submission of Documents Was Unnecessary May Not be Sufficient to Avoid a Showing Of Intent to Deceive – This post discusses Aventis Pharma S.A. and Sanofi-Aventis U.S. LLC v. Hospira Inc. and Apotex Inc. and shares how the CAFC  found that the patents were invalid over withheld references, and unenforceable for inequitable conduct.
2) IP Watchdog: Beware Twitter's New Patent Agreement Scheme – This post highlights and critiques Twitter's announcement that  later this year it will implement what they are calling the "Innovators Patent Agreement," which they claim will ensure that patents are only used for defensive purposes.