On April 19, 2018, the Global Intellectual Property Center (GIPC) of the United States Chamber of Commerce hosted a symposium titled Investing in American Innovation: Is the U.S. Patent Environment Promoting or Limiting Investment? The first speaker of the day, the keynote speaker, was USPTO Director Andrei Iancu, who in an important policy speech, told those gathered at the U.S. Chamber of Commerce that the U.S. patent system is at an inflection point, and that the nation cannot continue down the path we are currently on if we as a nation want to remain economically successful.
"We will not continue down the same path," Iancu pledged emphatically during what can only be described as a major policy speech that gives an important look into what the new Director thinks on a variety of issues.
"The patent grant is less reliable today than it should be. This onslaught has come from all directions," Iancu explained. "The rhetoric has focused on certain abuses instead of the incredible benefits the system brings."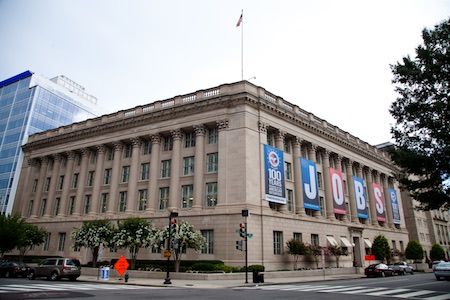 The United States was once again the top-ranked country in overall score in the U.S. Chamber of Commerce's annual Global IP Index for 2018, but the rankings are closer than ever. This year, the United States edged out the United Kingdom by a mere .01 points on the Chamber scale. The U.S. position was helped by improved scores relating to copyrights and trademarks, but was dragged down as the U.S. patent ranking decreased for the sixth consecutive year as the result of a patent climate that the Chamber characterizes as causing "considerable uncertainty for innovators."
While the United States continues to do well overall, patent protection continues to be problematic. In 2017, the U.S. ranked 10th worldwide in terms of offering patent protection to innovators. This year, the U.S. fell out of the top 10, tumbling to a tie for 12th with Italy. Countries ahead of the United States for patent protection are (in order from first place on the Chamber patent index): Signapore, France, Germany, Ireland, Japan, Netherlands, South Korea, Spain, Sweden, Switzerland, and the United Kingdom. See page 35 of the Chamber report.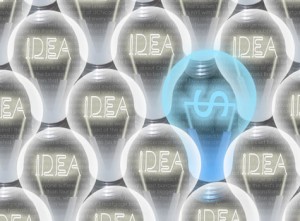 The impact of Intellectual Property on the American job market was established only a few months ago with the U.S. Department of Commerce's report, "Intellectual Property and the U.S. Economy: Industries in Focus".  The ultimate conclusion of the report reiterated the underlying public policy of USPTO Director David Kappos, that innovation is the key to economic growth within the United States.
Now the U.S. Chamber of Commerce's Global Intellectual Property Center released a report titled, "IP Creates Jobs in America," breaking down the state by state impact Intellectual Property industries have on state economies. Released on May 23, 2012, the report provides statistics demonstrating how IP contributes to each state's economy, including data on jobs, output, wages, and exports. (more…)