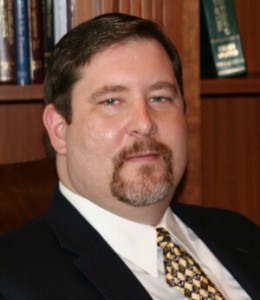 Several weeks ago, Kodak announced that it closed its previously announced $848 million financing with members of the Steering Committee of the Second Lien Noteholders and other holders of Kodak's Senior Secured Notes.
Under this new financing agreement, Kodak borrowed a total principal amount of approximately $473 million and converted $375 million in Senior Secured Notes into loans. The proceeds from this financing, together with proceeds from the much discussed sale of the Kodak imaging patent portfolio, will be used to repay the term loans outstanding under Kodak's existing debtor-in-possession credit agreement, make an adequate protection payment to holders of the Senior Secured Notes, and support ongoing business activities.
In December 2012, Kodak announced that this $848 million in financing was predicated on certain conditions and Kodak's achievement of certain milestones. The main pre-condition was that Kodak had to successfully complete the sale of its digital imaging patent portfolio and the sale must fetch no less than $500 million. See Kodak Agrees to Financing.
Kodak came in just under the wire with the level of proceeds from the sale of the patent portfolio to trigger the pre-condition and obtain this much needed financing. The aforementioned sale of the Kodak digital imaging patent portfolio brought in approximately $525 million to Kodak, a portion of which will be paid by 12 intellectual property licensees that were organized by Intellectual Ventures and RPX Corporation. Each licensee will receive rights with respect to the digital imaging patent portfolio and certain other Kodak patents.
Now, with this new financing in place, Kodak is required to file its Plan of Reorganization with the Court by April 30, 2013, and says they are on track to do so.  This new financing, together with the amendment and restatement of Kodak's existing debtor-in-possession credit agreement, strengthens Kodak's position to execute its remaining reorganization objectives and successfully emerge from Chapter 11.
"This is another important step toward our emergence as a profitable and sustainable Commercial Imaging company," said Antonio M. Perez, Chairman and Chief Executive Officer. "We are now working to finalize our Plan of Reorganization and complete the remaining work required for us to emerge as a stronger company, focused on ongoing innovation to meet our customers' needs."
But how did this happen to the once-mighty company that invented the digital camera, a device that is nearly ubiquitous throughout society today? An Associated Press report from October 31, 2011, sums up the Kodak story rather accurately by saying: "for too long the world's biggest film manufacturer stayed firmly focused on its 20th-century cash cow, and failed to capitalize quickly on its new-wave know-how in digital photography." There is no doubt that Kodak married themselves to their established business model and allowed others to become dominant in the market that they created — that they invented.
There is also no doubt that marrying yourself to the business model that got you to the pinnacle is a recipe for catastrophe.  Too much invested in the past and a rigid inflexibility leaves openings for those that are hungry and willing to pursue the future. There are always hungry, nimble and aggressive companies in the tech sector, eager and willing to take on the mega-giants. Kodak is not an exception. What makes their story unique is that they invented the digital camera, which is still only rising in popularity. Kodak enabled countless companies and small businesses to thrive but couldn't themselves.

What becomes of Kodak from here is really anyone's guess. Frequently, bankruptcy filings only put off the inevitable, which is collapse. Bankruptcy can be successful though. The question is whether Kodak will walk to the beat of a different tune when they emerge from bankruptcy. Then, of course, the next question will be whether it will even matter. They have forfeited their dominant position and nothing will be the same, or as easy, as it could have been.
Tags: bankruptcy, Kodak, patent, patent portfolio, patent portfolio transactions, patents