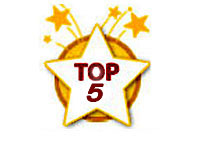 Today we continue our weekly installment highlighting the best of the patent blogosphere from the past week. If there are any patent blogs you think should be highlighted by our Top 5, please comment on this post and we'll check them out.
1) IP Watchdog: Patent Mass Aggregators: The Giants Among Us – Written by guest authors Tom Ewing and Professor Robin Feldman, this post discusses how a handful of entities have amassed vast treasuries of patents on an unprecedented scale. The post points out how it is important to understand the method of organization and the types of activities that are causing a paradigm shift in the world of patents and innovation.
2) Patently-O: New Post Grant Options and Associated Proposed Fees – This post lists the new fees for petition for post-grant opposition or covered business method patent review, a petition for inter partes review, a petition for ex parte reexamination, supplemental examination, derivation, and third party submission of prior art in pending cases.
3) Patents Post-Grant: USPTO Issues Massive Post-Grant Rule Package – This post provides useful links and the facts regarding the USPTO's inter partes review, post grant review, the transitional program for covered business methods, and derivation.
4) IP Kat: Katonomics 11: Patent Harmonisation and a Little Romance – This post revolves around the harmonization of patents in Europe and the EU's Unitary Patent, and how changes to patent law and harmonization fit within economic analysis.
5) Patent Prospector: Contaminated – This post describes In Re Yufa and Patent Number 6,346,983 and how the ex parte reexamination suffered a mistake on the part of the PTO! Short post, but different from everything else posted this week.
Tags: ex parte reexamination, fees, Patent portfolios, post grant options, Proposed rules, USPTO