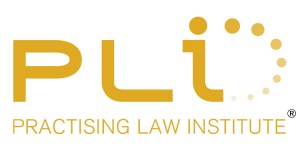 The Patent Law Institute returns for another exciting 2 day run on March 19th and 20th in San Francisco, California. Panel discussions are designed to be of ultimate practice value to all three subgroups in the patent law community: patent prosecutors, patent litigators, and strategic/transactional lawyers.  The Patent Law Institute's New York run was a great success, with rare frankness from the judiciary and attorney panelists. The Institute brings together hundreds of the best patent law practitioners, federal judges and PTO officials as faculty and as Institute participants. Don't miss this opportunity to learn from and network with the best!
Customize your participation to best meet your practice needs. The Institute has 6 plenary sessions of interest to all patent lawyers. Add your choice of 6 breakout sessions in 3 tracks specially designed for patent prosecutors, patent litigators and those focusing on strategic and transactional aspects of patent law. Plenary sessions include:
-Keynote Address by Robert L. Stoll, Commissioner for Patents
-A dialogue with Federal Circuit Chief Judge Randall R. Rader
-Corporate counsel divulge critical issues that keep them awake at night
-A distinguished panel of Judges from critical U.S. District Courts
-The practice impact of the America Invents Act, and recent Supreme Court and Federal Circuit decisions
-Special Feature: Earn 1 hour of legal ethics credit
If you can't attend the Institute in person, we've added a webcast of the first day of the Patent Prosecution breakout track. Originally it was not webcast from New York City, however, Institute attendees said that the PTO information was too important not to webcast and archive, so we have created this special viewing for you! I will be live blogging from the Patent Prosecution breakout as well.
Tags: Judge Rader, Patent Law Institute, Patent Prosecution, PLI, Robert Stoll, USPTO