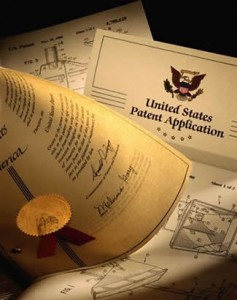 On June 6, 2012, a patent was granted to a small inventor who received assistance with his patent application from a Minnesota  pilot pro bono program. Nick Musachio, an independent inventor in St. Paul, Minnesota, turned to the LegalCORPS Inventor Assistance Program after his initial patent application was rejected. With the professional expertise from attorneys at Fish & Richardson, Musachio was granted Patent Number 8157712 – a patent covering a "resistance exercise and physical therapy apparatus".
This recent development is the first of what is expected to be many instances of small inventors contributing to the nation's innovation via means of pro bono legal assistance. In the name of promoting innovation and equal access to the patent application process, the America Invents Act provides that the USPTO should "work with and support intellectual property law associations across the country in the establishment of pro bono programs designed to assist financially under-resourced independent inventors and small businesses." In Minnesota, the LegalCORPS Inventor Assistance Program was co-founded by three Minneapolis firms: Lindquist & Vennum; Meyer & Njus; and Patterson Thuente Christensen Pedersen.
According to The National Law Journal, the pro bono program in Minnesota is beneficial to the solo inventors as well as for the attorneys looking for a means to give back to the community. Although Musachio is quoted as considering the help he received from Fish & Richardson attorney Chris Hoff as a "blessing", Mr. Hoff noted the mutuality of the good being done:
The program is a great opportunity to help solo inventors, Hoff said. Musachio is the "quintessential garage inventor," he said. It's tough for people like him to afford a drawn-out patent prosecution proceeding, such as when a patent is rejected, he added. "That's where a solo inventor runs into a lot of difficulties."

Hoff also said the program is good for intellectual property lawyers. "A lot of our attorneys are interested in doing pro bono work and giving back to the community, [but] often times we don't have patent prosecution-related pro bono opportunities," Hoff said.

"It's just been inspiring to me the way the patent bar has stepped up," said Jim Patterson, managing partner of Minnesota co-founding firm Patterson Thuente. "There's been no want of volunteers."
The article goes on to report the other Minnesota firms participating in the pro bono program include Barnes & Thornburg; Dorsey & Whitney; Faegre Baker Daniels; Fish & Richardson; Fredrikson & Byron; Fulbright & Jaworski, Merchant & Gould; Mueting, Raasch & Gebhardt; Schwegman, Lundberg & Woessner; and Robins, Kaplan, Miller & Ciresi.