Generic drug companies are those that sell versions of a brand name drug that are similar enough so that they can rely on the research and trials of the brand name company. They either have to wait until the patent on the brand name drug expires, or they can proceed through a process at the FDA where they certify that the generic that they want to sell is either not infringing and/or the patent claims obtained by the brand name company are invalid. If they say that they are not infringing and/or that the patent claims are invalid, that allows the brand name drug company to immediately file a patent infringement action, as authorized by Hatch-Waxman.
The way generics make money and the marketplace can sometimes seem byzantine, but there is no doubt that generics can be quite profitable. For example, generic drug maker Actavis plc (NYSE: ACT) recently reported its financial information from the first quarter of 2014. In the announcement, Actavis stated that their net revenue increased 40% to $2.66 billion for the first quarter ended March 31, 2014, compared to $1.90 billion in the first quarter 2013. Cash flow from operations for the first quarter of 2014 was $440 million and cash and marketable securities were $340 million as of March 31, 2014.
But the announcement of exceptional Q1 financial data came at the end of a week that showed just how much of a roller coaster ride it can be for generic drug companies, and just how much of their business model is dominated by litigation, litigation and more litigation.
Actavis PLC (NYSE: ACT) recently filed an Abbreviated New Drug Application (ANDA) with the U.S. Food and Drug Administration (FDA) seeking approval to market Testosterone Topical Solution, 30mg/1.5mL.  Actavis' ANDA product is a generic version of Eli Lilly and Company's Axiron®, which is an androgen indicated for replacement therapy in males for conditions associated with a deficiency or absence of endogenous testosterone.
Eli Lilly and Company and Acrux DDS Pty Ltd. filed suit against Actavis on November 12, 2013, in the U.S. District Court for the Southern District of Indiana seeking to prevent Actavis from commercializing its ANDA product prior to the expiration of certain of its U.S. patents.  The lawsuit was filed under the provisions of the Hatch-Waxman Act, resulting in a stay of final FDA approval of Actavis' ANDA for up to 30 months from the date the plaintiffs received notice of Actavis' ANDA filing or until final resolution of the matter before the court, whichever occurs sooner, subject to any other exclusivities.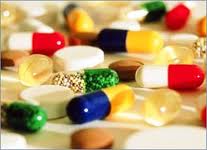 Earlier in the week, India's controller general of patents issued a decision stating that Bayer's patented cancer drug, Nexavar, may be manufactured and sold in a cheaper generic form within the country. According to Indian law, the standard that must be met in considering whether a compulsory license may be granted is whether an invention is available to the public at a "reasonably affordable price." If it is not reasonably affordable, the Indian government holds the right to promote public health and enforce a compulsory license of the patented invention.
Compulsory licenses have been granted throughout the world via the World Trade Organization's multilateral agreements (e.g. TRIPS), but they have been done so primarily in regards to HIV and AIDs drugs. India is only the second nation to grant a compulsory license for a patented cancer drug; Thailand was the first. (more…)