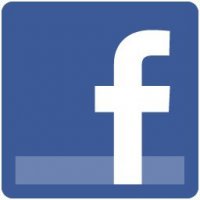 Here is our latest weekly installment of Reexamination Requests from Scott Daniels, of Reexamination Alert and Practice Center Contributor…
Last Monday, Facebook requested reexamination of Wireless Ink's U.S. Patent 8,135,801 which claims a system for enhancing accessibility to data over a network (see inter partes Request No. (1)).  The '801 patent is the subject of an infringement action between the companies in New York.  Notably, Facebook has filed this reexamination request before answering Wireless's complaint in court.  Facebook – like Apple and Google – has been quick to resort to reexamination when sued for infringement.  Wireless has also accused Facebook of infringing two other patents – U.S. Patent Nos. 7,599,983 and 7,908,342 – in unrelated infringement actions.
For the most part, foreign companies have been slow to use reexamination as a tool for attacking U.S. patents owned by competitors.  An exception is Chinese companies, who seem to be quick studies when it comes to reexamination.  For instance, last week Zhejiang Trimone and Fujian Hongan filed a request against a circuit interrupter patent owned by Leviton (see inter partesRequest No. (4)).
Reexamination was also requested by CBS Interactive and a series of other media companies for two more wireless messaging patents owned by Helferich Patent Licensing (see inter partes Request Nos. (3) & (7)).  See last week's post for other Helferich reexaminations.